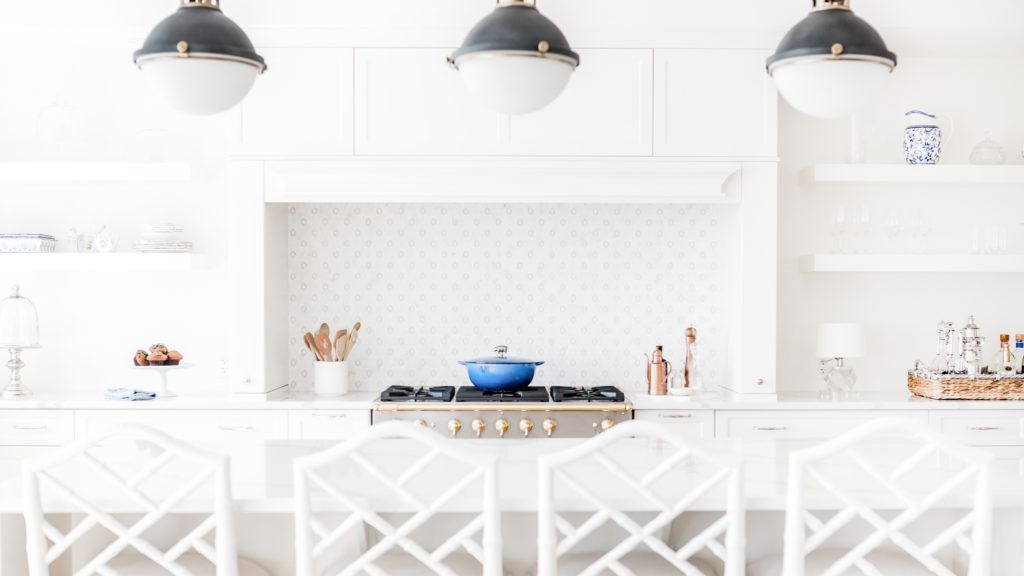 The two main mold questions I get are how do I test my house for mold and how do I know if my body has mold?
I answered how to test your house for mold in this blog post, but today I'm gonna share with you how to test your body for mold and to know if you have mycotoxins in your body.
To start out I want to say that 20 to 25% of us have genetics that don't allow us to detoxify biotoxins. And mold is a type of biotoxins or living toxin. They are called mycotoxins when talking about mold.
I'll mention it time and time again, but the picture is bigger than just toxic mold. There are also toxic gram-negative bacteria's that act like toxic mold that is tested and looked at the same way. In this blog post I'm going to call it mold or toxic mold or mycotoxins. But know I'm talking about bacteria in there too. 
Another thing, whether or not you have the genetics that make you more susceptible to mold illness, if your house has mold it's only a matter of time before everybody shows symptoms in someway or another. Your genetics are going to help to determine the level of symptoms and severity. 
There's something called the biotoxin pathway and Dr. Richie Shoemaker developed this years ago. I'm going to share the graphic below because it is powerful, even though it is complex. Take a look, and although there's gonna be a lot on this graphic that you won't fully understand, one thing that you can see is that mold and other biotoxins, like lyme, affect our body from a hormone and cellular perspective in so many ways. This is why mold illness has so many symptoms. Because overtime it can throw off so many different biological processes and cause a multitude of symptoms.
Here are some common symptoms of mold illness
Fatigue, weakness, muscle aches, cramps, light sensitivity, abdominal pain, chronic sinus congestion, nausea, diarrhea, constipation, shortness of breath, morning stiffness, joint pain, cognitive impairment, skin sensitivity, numbness and tingling, electrical shocks, metallic taste in the mouth, excessive thirst, mensural irregularities, appetite swings, weight gain, night sweats, frequent urination, body temperature disregulation, ticks, spasms, headaches, red eyes, blurred vision, word recollection issues, concentration problems, confusion, memory issues, anxiety, depression, brain fog, bloating, and more…
CIRS and symptom clusters 
CIRS is chronic inflammatory response syndrome. And if you have the biotoxin genes and they get turned on, you would have something called CIRS. I mention that because you can do lots of research on CIRS. There has been many studies and a lot of literature and blog posts written on CIRS in the last 10 years.
CIRS is a real thing, it is well researched, it's in the literature, and it is not made up. Modern medicine does not recognize it, and it is a huge disservice to patients with mystery symptoms and illnesses that seem to have no answer.
When you start looking into CIRS, there is a quick test you can do to see how many symptom clusters you have. If you have eight or more symptom clusters, that would be indicative of digging deeper into having CIRS. I don't like to say diagnostic, but that would be a preliminary diagnostic tool that a practitioner would use when looking into CIRS. 
To take the symptom cluster test: look at the following symptoms listed below.  For each number (1-13) – if you have any symptom(s) in that number – that counts as 1 (your highest total can be 13). Please consider current symptoms or those you have suffered with on and off over the past months or years.
Example:  A person with fatigue, headaches, difficulty concentrating, morning stiffness, tingling, sinus congestion, urinary frequency, and diarrhea will have 8/13 as these are all in separate numbers.  If you have joint pain, morning stiffness and cramps (all in one cluster) – it still counts as 1 in the final score.  
In order to have CIRS, you need to have the HLA-DR genes (see below) and if you have the genetics, it is very difficult to get mold or biotoxins out of your body without a specific protocol to do so. These are the people that move out of mold and feel a little bit better but still not great. And symptoms may never fully resolve.
Also, a way that you can identify if you may have mold illness, or still struggling from a past exposure, is when you do everything, all the protocols, all the diet changes, and you see only some improvement or get about 80% better and just have a lot of ups and downs.
You can't get past the 80% mark and then if some type of stressor or issue affects your body and you take steps backwards. I see this a lot in the people who are doing nearly everything and working so hard and not seeing the improvements they should be seeing. That means there is a root cause but isn't being addressed, often times is mold.
VCS Test
The VCS test is a visual contrast sensitivity test. When biotoxins are present in the body and affects our optic nerve's ability to see contrast. So this does not mean you have poor eyesight, or you can't see well or vision is blurry, although blurry vision can be a symptom of mold illness. This visual contrast is something you probably don't notice much in your daily life.
You can go to surviving mold and take the visual contrast test for $15. It is very accurate about 90% of the time. So if you fail one or both eyes, there is a 90% chance that there is some biotoxic illness affecting your eyes ability to see contrast.
Now, about 10% of biotoxic people can pass the VCS test. I am one of them! I have always passed every time I've taken the test. And I think I've taken the test about 15 times. I took it while living in toxic mold, and toxic bacteria, when I felt the worst, and when I felt pretty good, and I always pass!
So if you are very symptomatic and pass the VCS test, don't look at it as the end-all be-all test. It is one more tool, and also a way to monitor your progress. As you go down the road of detoxing from mold, you can see an improvement in the VCS test and if you are on the right path should be able to pass it.
HLA-DR blood test
The HLA-DR blood test is the test that tells you if you have the genetics that don't allow your body to create antibodies to detoxify biotoxins. 20 to 25% of the population has one or more of these genes. And, lucky for me, I have four of them 😬. This is why I react so poorly and have such a sensitive body, because my body could not detoxify this mold and I have had over a decade of mold recirculating in my body.
The HLA-DR test is ordered by a doctor or practitioner and is done via blood test through LabCorp or quest diagnostics. You also can go to requestatest.com and see if you could order it for yourself. 
The HLA-DR bloodwork is insanely difficult to read. I do not know how to interpret it myself, and had my practitioner figure out my genetics for me. So just be aware you will need to figure out how to read the bloodwork. And Dr. Jess Peatross has a course on her wellness plus app where you can learn to read your own bloodwork, including an HLA-DR test. 
You can go to this website and interpret your HLA-DR test
You can look into your genes and see what type of susceptibility your halotypes have
Overall, if you have certain HLA-DR jeans or CIRS genes, you are sensitive to mold and biotoxins. But the number of genes you have and the severity of the gene also can determine how sensitive your body is.
For example, I have four genes. That's a lot! This explains a lot of my health struggles over the last 15 years. When we dig into my genes they are all mold susceptible genes.
There are certain genetics call multisusceptible, meaning you would be susceptible to all types of Biotoxins. This is a stronger gene and could mean more severe symptoms. 
Also, a lot of these are just hypothesis and anecdotal. I know some people with multisusceptible genes who felt pretty good their whole life. It's going to depend on epigenetic's, exposures, lifestyle choices, and stress levels.
Testing your house 
Another way you can see if you have biotoxic illness is to test your house. Like I said in the beginning, I believe anybody living in mold long enough will become symptomatic. Even kids. Although they may not trigger CIRS at such a young age, a lot of symptoms we see in children nowadays could be tied back to mold illness.
They say about 80% of home I've had previous water damage, and about 50% of homes have a current water damage. I don't say that to scare you, although I know the fear can be rising right about now, I say that so you realize the importance of testing your home.
I will never live in another home that hasn't been tested for mold and bacteria.
Our current house that we've lived in for just over a year looked perfect. I searched high and low to find any signs of mold or water damage and found none. So we bought in the house. I didn't test, but I felt good about purchasing our house.
This is where I learned about gram-negative toxic bacteria. I did not know until nine months after living that the mold picture was bigger than just just mold. I crashed 1.5 months after moving in here and I could not get any better doing everything and trying all sorts of protocols.
I was working with a CIRS and mold trained practitioner and we were doing everything in my body was not getting better. And finally, she said let's test your house. She knew about the bacteria, and I'm so grateful she did! 
Our house does not have mold, thankfully! But we did have actinomycetes bacteria growing in our sump pump, which wasn't sealed, sending all of those spores in to every nook and cranny of our house which made me sick. Once we remediated the bacteria, my body started, very slowly, seeing improvement and becoming more functional again.
How do you test your house for mold and bacteria? This blog post explains all of the steps.
Maybe your current house does not have mold. But you are still wondering why in the world do I feel bad? Could you have had a previous exposure? Did you live in a house that had signs of water damage? In apartment that showed signs of mold 10 years ago like me? 
If you have the HLA-DR jeans, you can hold onto and recirculate those mold biotoxins in the enterohepatic circulation until you actually bind them and get them out of the body. 
You may have done a HIRTSMI-2 test or ERMI test on your house and checked your house for bacteria and it's fine. But think back in time. That could be still stirring the pot and be a source of toxicity in your body.
When did symptoms start? Where were you living? What were you doing? What were your other life stressors?
If I map back to when I felt so poorly and all of my symptoms really started, it was in 2007, I moved into a new apartment (which is my first apartment) and I was starting chiropractic school. I knew nobody and chiropractic school is very stressful and demanding which was a huge stressor. On top of it I was a little unknowingly living in a very moldy apartment. 1.5 weeks before I moved I had one wisdom tooth removed, so I started school still feeling pain from that extraction. Talk about the perfect storm!
That was my big exposure. That is what my body could not heal from all of those years. And earlier this year in May 2021 I got my cavitations removed, which are poorly healed extractions that leave a pocket of air that allows for bacteria and other icky microbes to grow.
So for me, as my wisdom tooth was healing, I was culturing mold from apartment in that cavitation. So I finally got out this year in 2021 a big source of mold toxin, or a stealth infection, that has been there since 2007. You can learn more about my cavitations story at this blog post. It gives you all of the details.
There are other practitioners who will run a urine mycotoxin panel. I have never had one run on myself, and although some people love them, I hold the belief they can be quite inaccurate and can be confusing if somebody doesn't interpret them properly.
That's just my take on the urine mycotox profiles. But feel free if you want one run, or your practitioner loves running them, to run one. It may answer questions for you, but I have felt that based on the above information and those ways of testing, it's efficient for me and my body.
How do I get the mold out of my body? 
Also, your next question is what do I do next to get this malt and other biotoxins out of my body?
There will be no blog post and protocols or ways to detoxify the body from mold. I believe you need to work with a practitioner and go through the binding and healing the other infections and hormone cascade issues that come from mycotoxins. The vast majority of functional medicine doctors do not know how to detoxify molds properly. I wish they did, and I myself did not know that as a practitioner until I walked through it myself this last year. Make sure your doctor is well trained. 
This is the protocol triangle from Dr. Shoemaker of Surviving Mold.
Also, you can learn a lot and start the process from Dr. Jess Peatross on her wellness plus app. Even if you are working with a practitioner, I highly recommend her monthly subscription. I have learned so much as a doctor myself, she keeps me thinking, she keeps me applying new things, and she teaches me how to listen to my body and be my best doctor. And she can do and the same for you too! 
Join Dr. Meghan's Insiders
Don't miss out on anything! Join my healthy living newsletter for encouragement right to your inbox to kickstart your health in a simplified way!