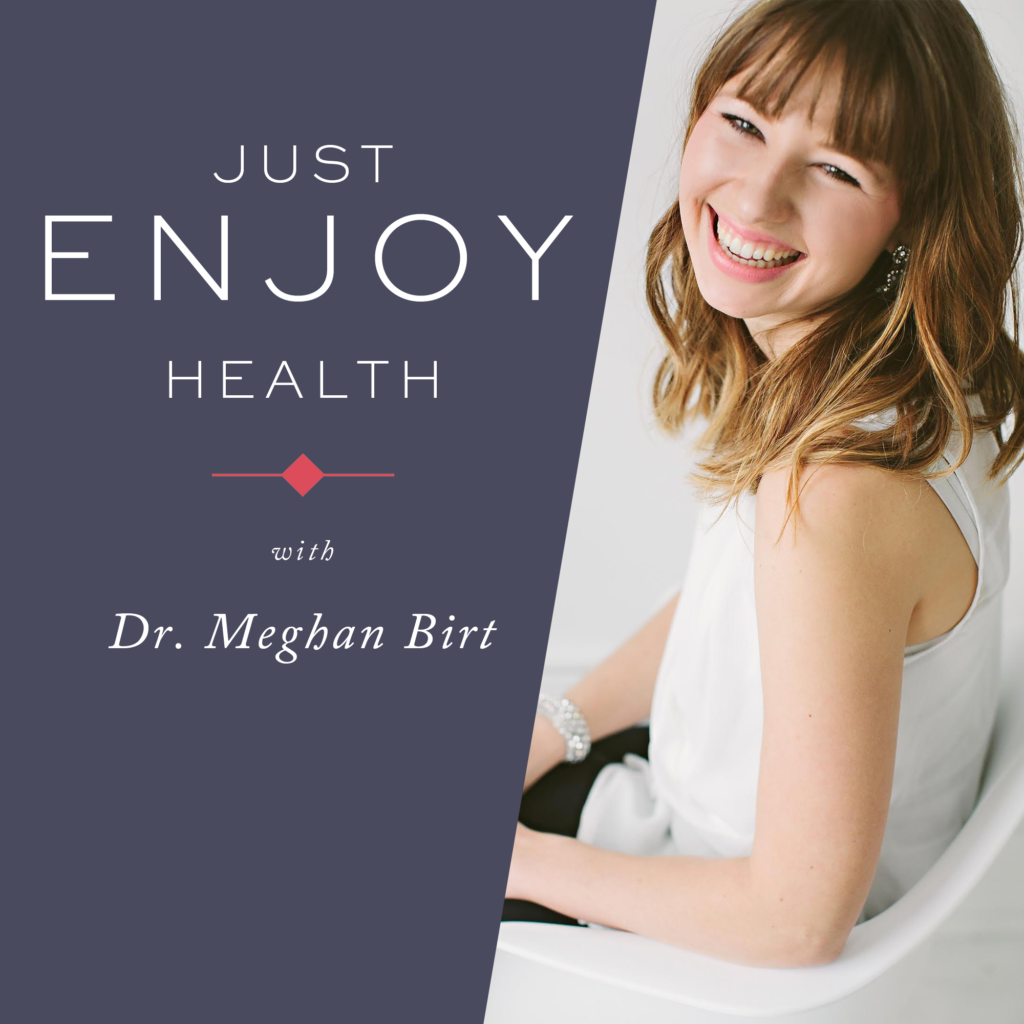 The JustEnjoy Health podcast is created with YOU in mind. A podcast is like a audio blog and you can listen to podcasts anywhere which is often times a lot easier than reading a blogpost. You can listen to a podcast while you're driving, cooking dinner, folding laundry or taking a nice summer walk. Each podcast episode will have a blog post or "show notes" page where you can learn more about resources to support the episode.
I put out solo shows (meaning you will only hear from me) teaching on a particular topic and also interviews from some amazing women in wellness. Oh, you are going to love these woman as much as I do. I am excited to share what I've learned about health throughout the years. Topics will include my health story, living your healthiest life, Meal planning, grocery shopping, planning you week, maximizing your mornings and so many more to come.
If you like what you hear, Subscribe and Rate and Review. You won't miss an episode and you can help others out by saying what you like about the podcast.
Find more information about the latest episodes here
Join Dr. Meghan's Insiders
Don't miss out on anything! Join my healthy living newsletter for encouragement right to your inbox to kickstart your health in a simplified way!